RECEIVED MONDE SELECTION
GOLD QUALITY AWARD
FOR 3 CONSECUTIVE YEARS
2017 – 2019

RECEIVED MONDE SELECTION
Only Fucoidan brand won
Gold Award in 2017-2019!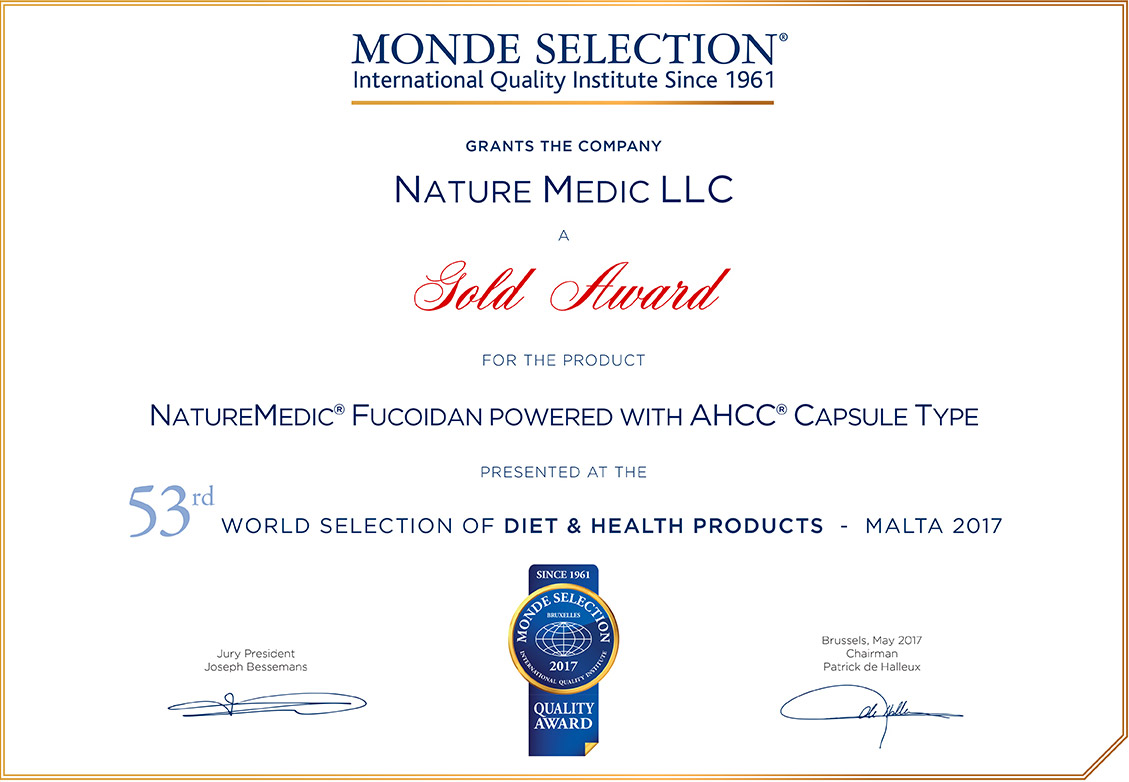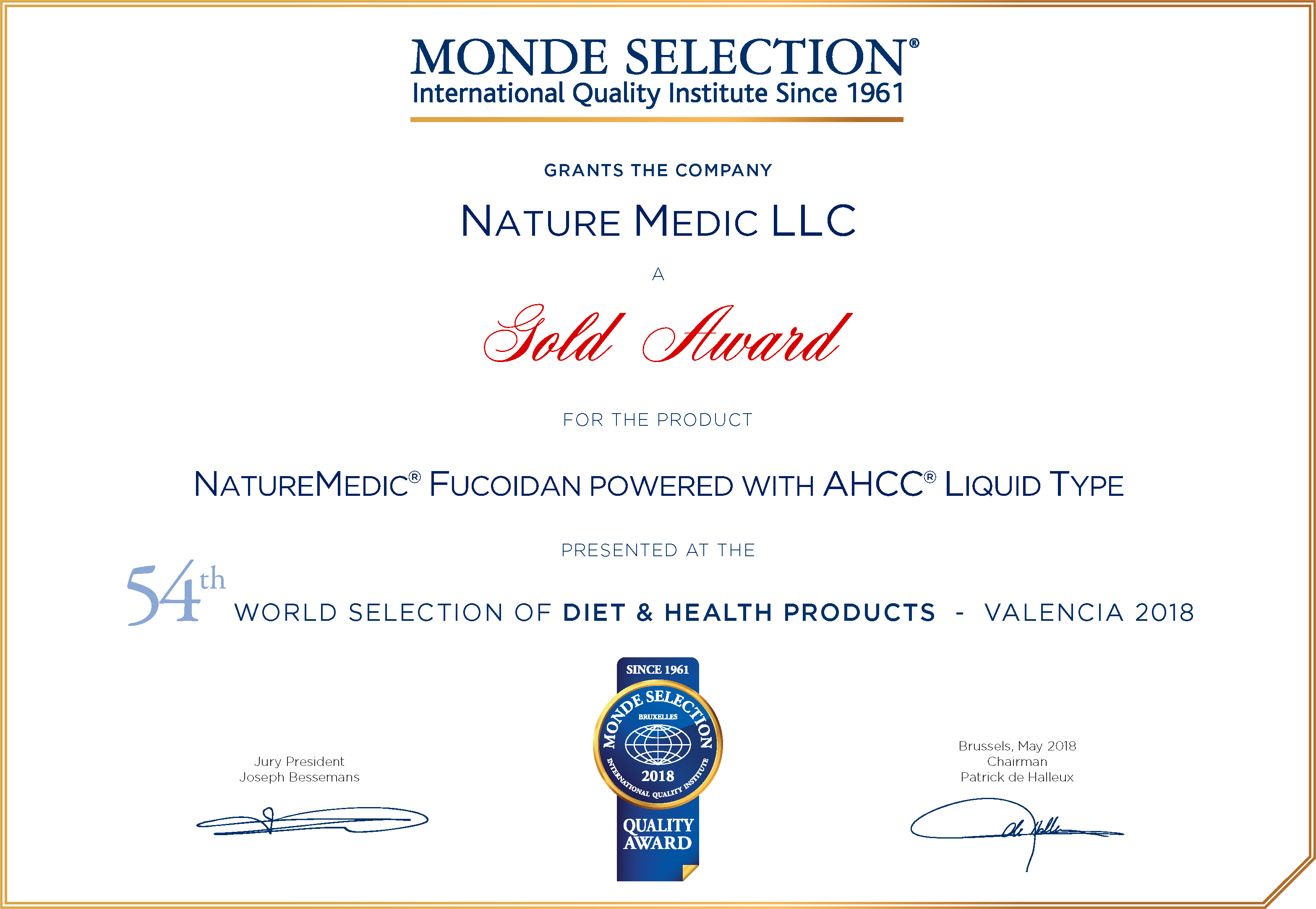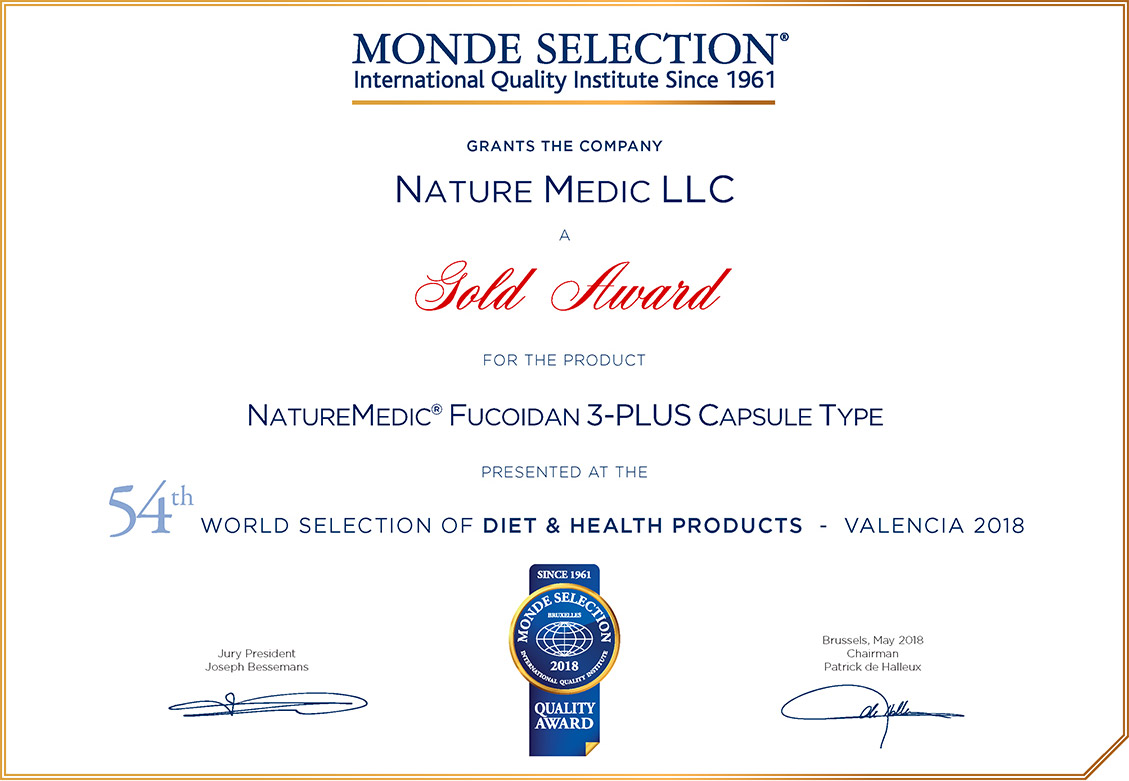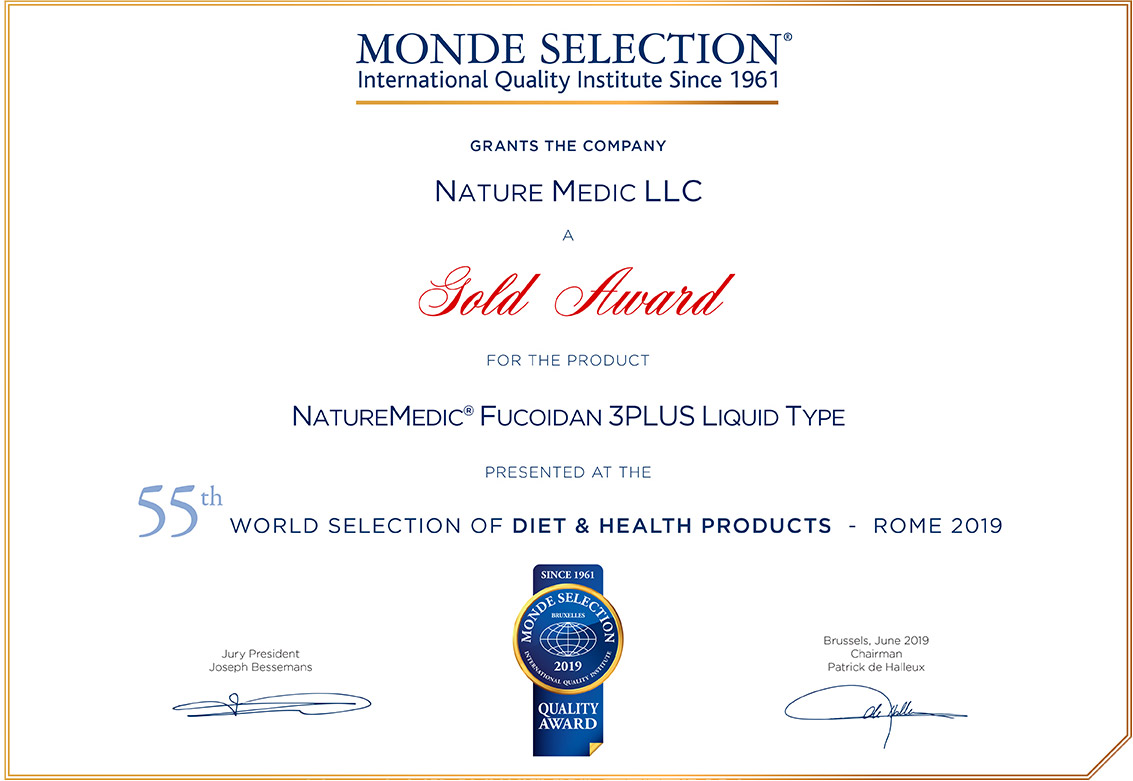 What is Monde Selection?
Monde Selection is the most renowned quality award founded in Brussels in 1961 and is an annual reward that has garnered its popularity among companies around the world. This prestigious award has been inviting international experts to taste, try and test around 3,000 products ranging from food, drinks, diet and health products, etc.
Every year more than 70 international experts test products from more than 80 countries. For Diet and Health category, independent experts such as nutritionist, chemists, and university professors are invited to evaluate the submitted products based on a variety of parameters. After the various tests and tastings, the juries of Monde Selection award Bronze, Silver, or Gold to products that are outstanding.
NatureMedic® Fucoidan 3-Plus
Amazing power of Three High-Purity Fucoidan! NatureMedic Fucoidan 3-Plus is safe from Radiation!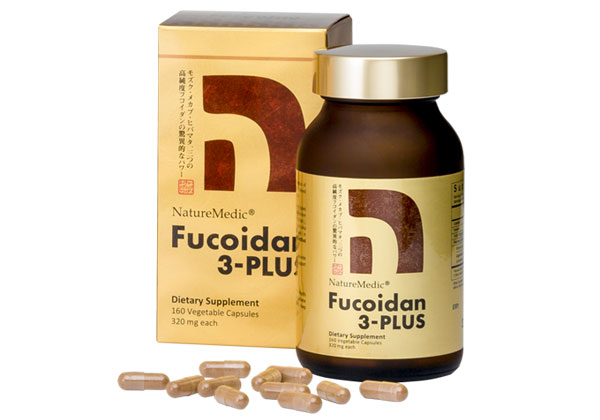 Capsule Type
160 capsules per bottle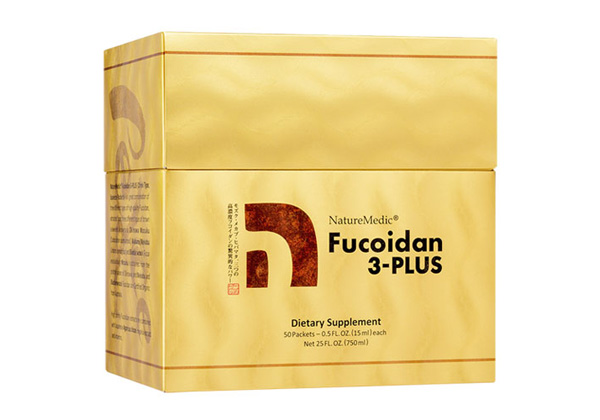 Liquid Type
50 packets per set